We held our September meeting on September 18.
We celebrated our 70th Anniversary with songs and anniversary cake.  Dorothy Ekblad, a longtime member of Norden Club was the honorary cake cutter.
Click here to see more anniversary celebration pictures
We held an election to fill a vacancy at Vice President and elected Cyndi Mattson.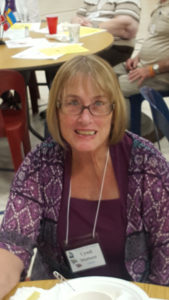 Our program for the evening consisted of a documentary film on Denmark including sights, sounds, and food.