THE NORDEN CLUB OF LINCOLN ANNUAL YULE SMORGASBORD
MONDAY, DEC 5, 2016
This year's Swedish Smorgasbord was held at the newly decorated Hillcrest Country Club at 96th and O Street.  An exciting program included the Norden Club choir and a Santa Lucia pageant.
The table settings and decorating were Festive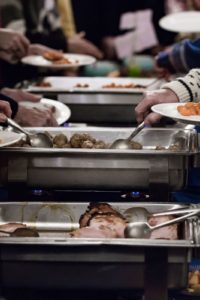 The serving line had a good selection of Swedish food
The Silent Auction was loaded with goodies to bid on.  Some were new and some were priceless antiques.
The Santa Lucia pageant incuded Violet Widner and her court.
The Choir sang several songs and Gordon Youngquist sang one in Swedish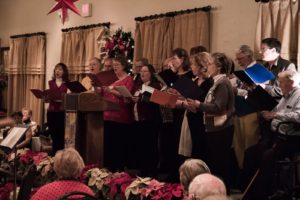 Officers for 2017 were installed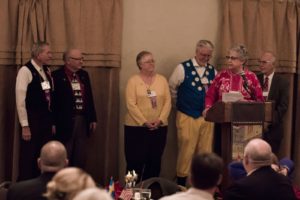 The Norden Club Board of Directors and some members presented outgoing president Phyllis Ericson a beautiful plaque to recognizer her hard work for the past three years as president.