2017 Scandinavian Midsummer Festival
   Sunday, June 11, Elmwood Park Pavilion, Omaha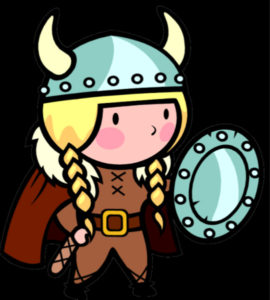 Vikings, Trolls, and Scandinavians will be partying this Midsummer in Omaha!
 The 8th annual Scandinavian Midsummer Festival will be held this summer, Sunday, June 11 from 1:00-4:00 p.m. at the Elmwood Park Pavilion and Grounds, 802 S. 60th Street, just south of the University of Nebraska at Omaha campus.  Through the fun of Midsummer activities, the Festival celebrates the culture and contributions of Scandinavians to the Midwest.   This family-friendly festival is free and open to the public. This year's festival will honor Sweden and Swedish-Americans in Eastern Nebraska and Western Iowa..
The celebration will include:
Decorating and raising the Midsummer Pole
Parade of Young Vikings, including folks in traditional Scandinavian costumes, Nordic Flags, and Scandinavian Dancers.
Major involvement of the Museum of Danish America, Elk Horn, IA including an information booth and posters.
Live Scandinavian music provided by well-known folk musicians Greenblatt and Seay
Traditional dancing by the Scandinavian Folk Dancers of Omaha
Nordic Foods: Swedish meatballs, herring, hard bread, potatoes, lingonberries, cucumber salad, Norwegian lefse, korv (hot dogs), ice cream, kringles, coffee, soft drinks, and pastries.
Scandinavian storytelling, marauding Vikings, and frolicking trolls.
Children's activities include l000s of LEGOs, face painting, children's games, the game Kubb, Nordic picture coloring, fishing for Swedish fish, a lesson in Scandinavian children's folk dancing,
and the making of a Child's Swedish Newspaper.
Commercial and homemade Scandinavian crafts, souvenirs, handwork, antiques, and history, and culture booths, a Scandinavian Genealogy booth.  And, of course, Scandinavian coffee.
 The event is being supported by Scandinavian-Americans, Scandinavian-American organizations, businesses, and individual contributors in Omaha and Lincoln.   Also, please be so kind as to post this notice and the enclosed poster.
 Thank you.     If you have any questions about the event, please contact:          
                        Del Stites, Festival Co-Chair
Telephone: 402 830-6679 or 78
Email: delstites@gmail.com